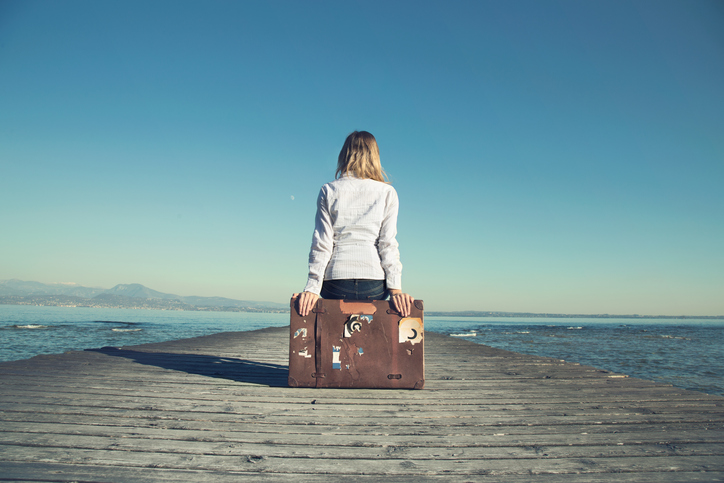 Planning a move home? Advice from others is a good place to start. Here's what 400 recently returned Irish emigrants want you to know about making a successful return.
1. Research & budget in advance
Do your research in advance and draft a budget to get an idea of key costs. Be prepared for a lot of paperwork and bureaucracy so bring copies of all your relevant documents with you. Before you come back, apply for any relevant tax refunds (and keep a foreign bank account open for tax return). Some people recommend seeking professional tax advice.
If you're coming back with children of school going age, make sure to apply for schools before your return. It's worth trialling a short stay in Ireland before moving back permanently. The Irish weather is still the same, so try to come back in spring or summer to ease yourself back into it!
2. Arrange employment
It's definitely worth arranging employment before returning. Try to be flexible as career opportunities may vary depending on your sector, so consider re-skilling. Also wages may be lower than abroad so make sure you look into this before you come back.
3. Have savings
Depending on how long you've been away, you may find that the cost of living is more expensive (particularly in Dublin). Keep in mind it can take time to access supports on return (like social welfare) so it helps to have some savings to tide you over.
4. Arrange accommodation beforehand
Make sure you have a place to stay for when you return, even if it's with family. Accommodation in Dublin and other urban area can be very expensive so start your search as early as possible.
5. Have realistic expectations
Make sure returning is the right choice for you. Think of it as re-emigration and be aware that things will not be exactly how they were before you left. Friends may have moved on and you may not be able to pick up where you left off. Try to commit to the move and prepare yourself mentally.
6. It takes time to resettle
Give yourself time to readjust and settle back into the way of life in Ireland. It's not going to happen overnight but give it time and you'll get there.
7. Embrace it
Try to embrace the change in yourself, in Ireland as a country and in the culture. See it as a new start. Travel around and enjoy getting to know Ireland again.
8. Be prepared for the emotional impact
It can sometimes be emotionally draining to leave established networks in an adopted home. You may experience a culture shock so it's worth taking time with your decision and thinking about your reasons for and against. Talk to others who have done it. Know that you might face challenges. Make a list of these and a note on how you'll respond. It's important to look after your mental health and some people find that planning a trip back to their country of return can help with the transition.
9. Shop around for car insurance
Car insurance in Ireland is expensive. Shop around and see if you can exchange your foreign driving licence (an Irish licence makes things a bit cheaper). Some people recommend starting out as a named driver on an existing policy to cut costs.
10. Reach out for support
Speak to family and friends in Ireland about what life is like here. Reconnect with old friends before you return and make time to make new ones.
These 10 tips are based on feedback from recently returned Irish emigrants. Special thanks to the 400 people who shared their experiences about returning to Ireland as part of our 2017 'Home for Good?' report. For detailed information on all the above, read this guide to what you need to know about returning to Ireland. You can also download these 10 things to know about returning to Ireland.