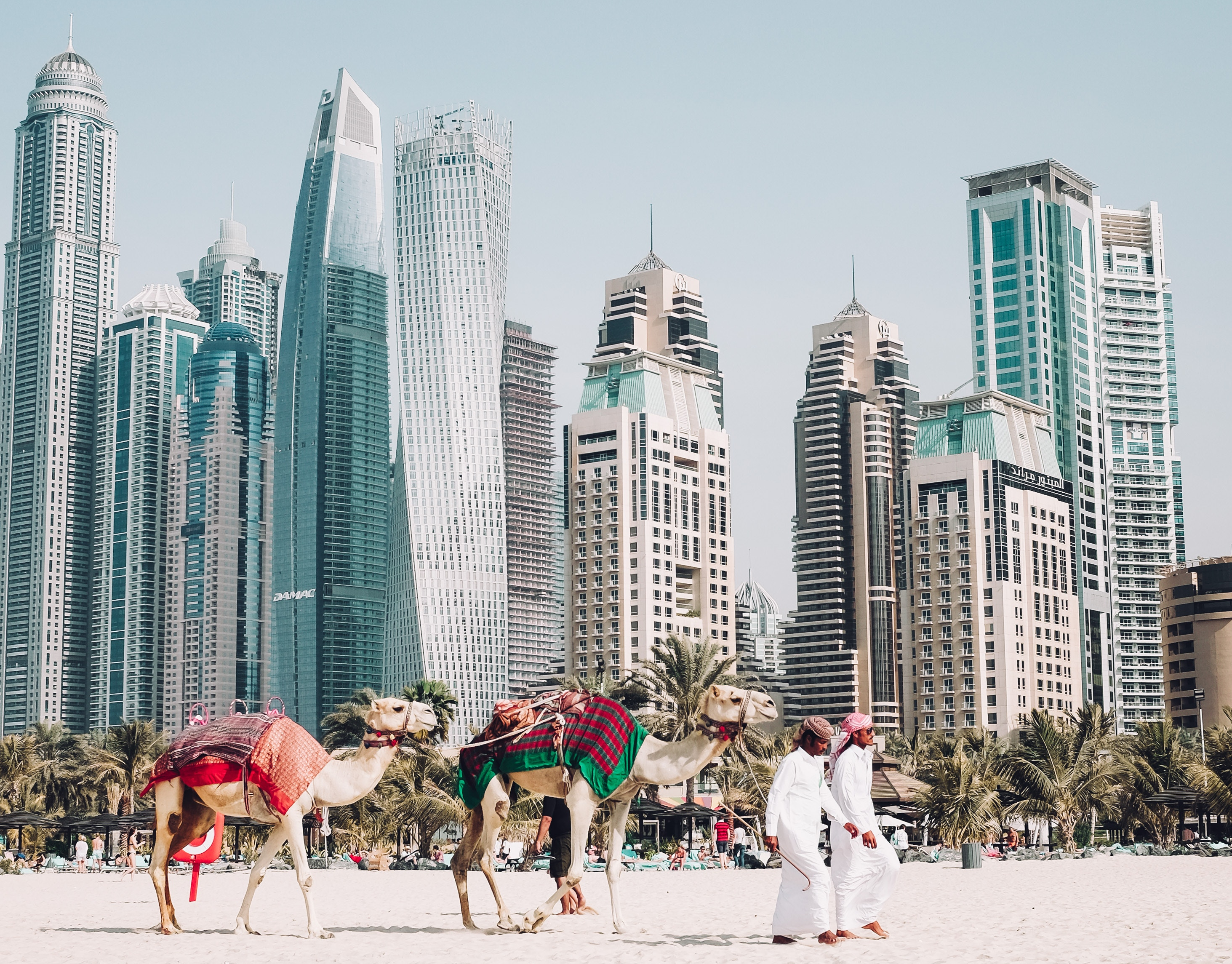 For the last number of years Irish emigrants have been attracted to the sun, sand and salaries on offer in places like Dubai and Abu Dhabi. We asked our friends at AbuDhabiPaddy.com what 3 things first time Irish emigrants need to know about moving to the United Arab Emirates.
1. What to expect?
Weather – It's very hot from March to October however in the cooler months of December – February it's lovely and can rain.
Time difference – The UAE is three hours ahead. Four when the clocks go back at home.
Working Week and Weekends – Weekends are Friday and Saturday and the working week starts every Sunday to Thursday.
Greetings – As-salam-a-lay-kum means 'peace be upon you' and is the customary greeting. Men generally shake hands with other men, while women wait for a man to put his hand forward. Alternatively, a smile and hello will usually suffice.
Religion – The UAE is a Muslim country and it is an integral part of the culture and daily life which must be respected.
Single people – Singles living together is prohibited but rarely enforced, so use your own judgement if you are unmarried or a couple.
Posting online – Be careful sharing your opinions and frustrations on social media.
Safety – The UAE is one of the safest countries in the world. Use common sense and dress appropriately in public and in the workplace. For women it is recommended to cover from your shoulders to your knees).
Cost of living – The cost of living in the UAE has increased in the past 18 months while salaries have not. Be aware that though your salary is tax free and will have no deductions there is a 5% VAT on goods and services.
2. Before you go…
Try to have secured employment prior to arriving in the UAE because upon arrival you will be assigned a 30 day tourist visa, which you can extend to 90 days, while you search for a job. LinkedIn is used extensively by HR departments and recruiters to connect professionals with UAE vacancies.
Once you are offered a job, read your employment contract thoroughly and ask if it is a limited or unlimited contract as it will affect your end of service gratuity. Furthermore, most probationary periods are the first six months and it's a good idea to ask for a breakdown of your contract benefits (e.g. health cover, accommodation etc.)
Before leaving Ireland, you must get your educational qualifications and marriage certificate attested at the Arab-Irish Chamber of Commerce in Dublin. It's an essential service for your employer in the UAE, albeit expensive. See here for more on this.
Make sure to bring the originals and copies of all your documents with you. Scan copies to your email for safekeeping.
Keep in touch easily and download Skype to your laptop and devices before you go.
3. After you arrive…
Get a sim card. There are three providers – Virgin, Etisalat, and DU – in the UAE. You can pick up a pay as you go sim card at the airport.
Have some savings as set up costs in the UAE can be expensive initially. The costs of deposits, hiring a car, setting up your new home, and buying furniture can quickly add up.
Driving is on the right-hand side of the road and most cars are automatic. Once you get your Irish driving licence translated into Arabic you can apply for a 2 year UAE driving licence
Initially you'll probably experience a culture shock. This is normal and most people do.
Join a club or community society. It is a great way to get rid of homesickness and to make the transition to expat life. There is a superb GAA community in the region.
The UAE is a great base to see the world from as it is very well serviced by international flights. Many Irish expats use their holidays to travel to the Maldives, Nepal, Thailand, South Africa, Sri Lanka, China and further afield. Keep in mind though that there is a diplomatic dispute between Qatar and the UAE so travelling to and from Qatar is not possible from UAE airports.
Give it time. It can be difficult to settle into UAE life and its values but if you give it at least 6 months to adjust, it can be very hard to leave.
For more on living and working in the UAE, see AbuDhabiPaddy.com or follow them Facebook, Twitter and Instagram.