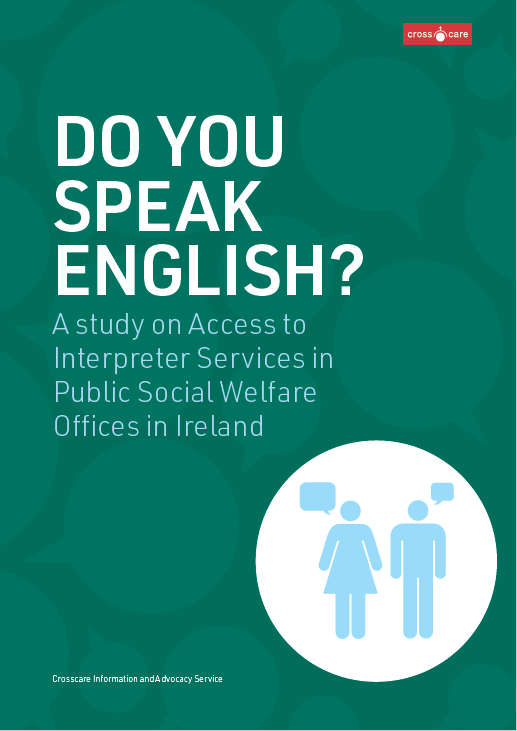 A new report published by Crosscare Information and Advocacy Services, (including Crosscare Migrant Project, Crosscare Housing and Welfare Information, and Crosscare Refugee Service) reveals the difficulties experienced by non-English speakers in accessing social welfare supports.
Titled Do You Speak English?, the report presents findings from a survey with non-English speakers that Crosscare works with on their experiences with accessing interpreters in Intreo Offices and outlines evidence that most are unaware of the availability of interpreters.
The report is being launched at Wood Quay in Dublin at 3pm tomorrow, Thursday 13th December 2018. Register your attendance here.