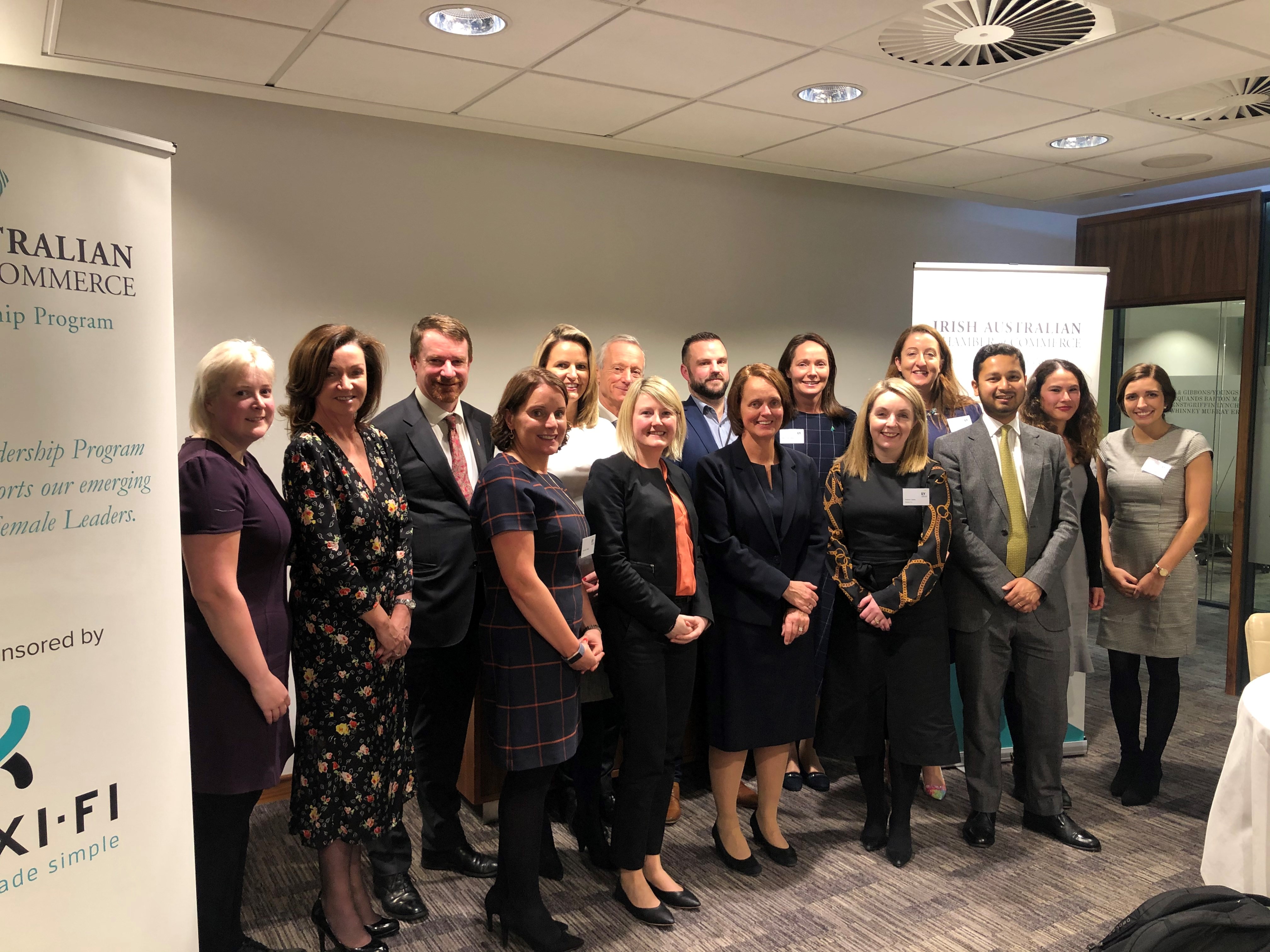 The Irish Australian Chamber of Commerce is the kindred network, committed to adding value and bringing opportunities to its like-minded members. The chamber has chapters in both Ireland and Australia, which acts as a bridge between the two nations.
Through events, programs and initiatives, our chamber provides members a network of support and a platform to further business objectives. Importantly, it facilitates those wanting to collaborate with like-minded people and make the most effective connections.
One of the chambers programs is the Emerald Leadership Program which celebrates and supports our established and emerging Female Leaders.
It's a female focused networking group with a structured program to provide peer based network and business support to our next generation of female leaders.
Members have the chance to hear from inspirational female speakers on a monthly basis, join a peer to peer facilitated program that will fast track their development through the shared experiences of the group. The program ends with a graduation dinner.
How you can take part
The first thing to do is join the Chamber – sounds simple and it really is! If you want to apply for an Emerald Leadership Program, you will need to be a member but if you just want to come along to our events, you may still do so as a guest. The events will be listed on our Events page.
How to join the Emerald Leadership Program
Our next Emerald Leadership Program will start early February 2020. To find out more about Emerald Roundtable and to submit an Expression of Interest form, click here.
For all other membership enquiries, please click here to join the Chamber.
______________________________________________________________________________
Special thanks to Mary-Clare Bagot of the Irish Australian Chamber of Commerce for this write up. The first Irish based Emerald Leadership Program concluded in November 2019 and applications are currently being accepted for the next round in 2020.