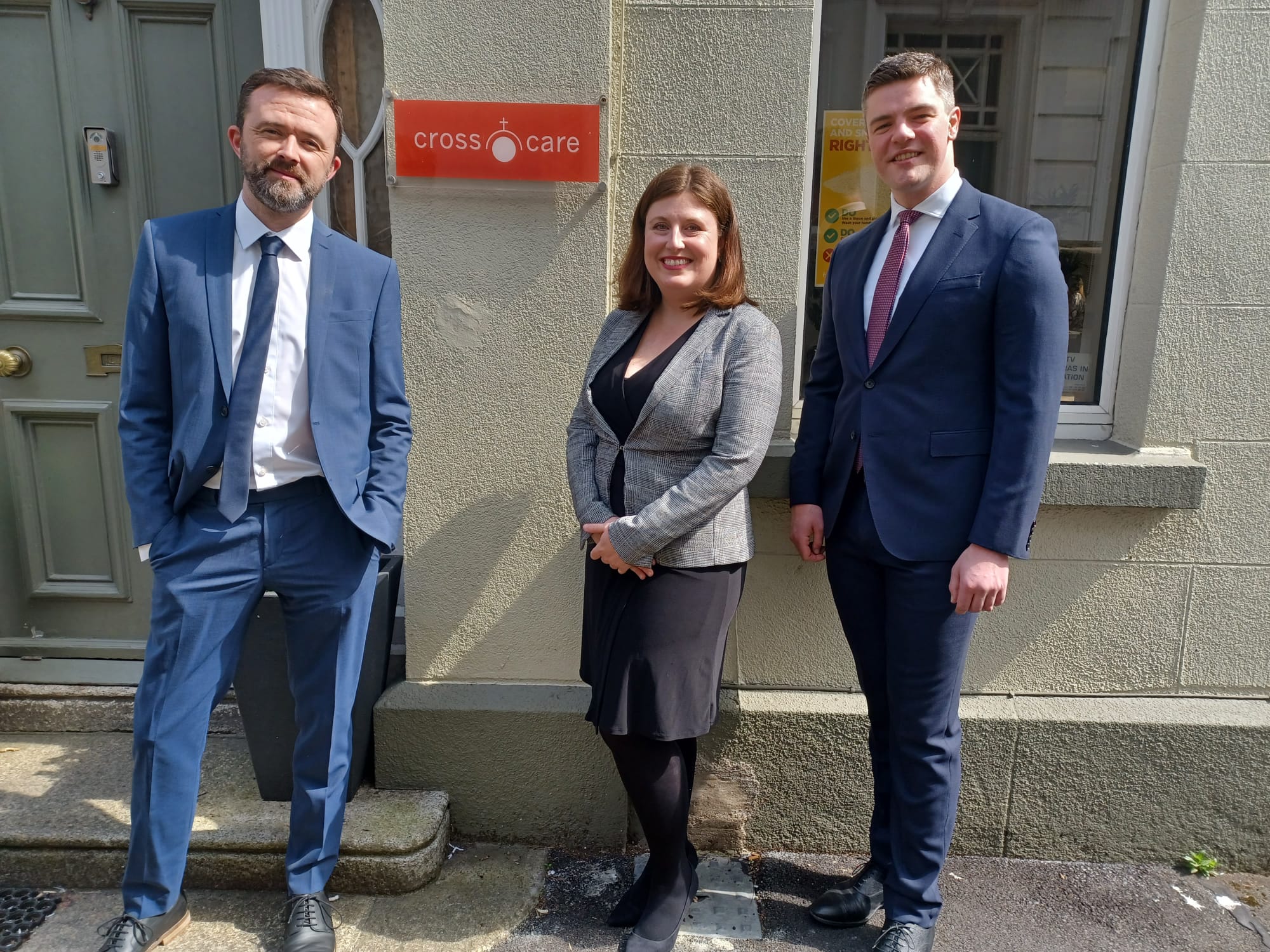 On Tuesday 26th April we had the opportunity to present to members of the Joint Committee on Foreign Affairs and Defence on issues affecting returning Irish emigrants, including:
Access to social welfare assistance and the Habitual Residence Condition,
Emergency accommodation for people returning into homelessness, and
Immigration requirements for non-Irish family members.
We were joined by our long-time partners the Coalition of Irish Immigration Centres, and our colleagues from the Irish Lobby for Immigration Reform, who discussed the situation for Irish people returning from the States, and the current situation for undocumented Irish people in the USA.
Over the last number of years the Central Statistics Office has shown a steady increase in Irish people returning to Ireland, rising to 30,200 in 2021. The profile of people returning and their circumstances are varied, and some require access to statutory supports on return. Most of the people who seek assistance from our service are returning in difficult circumstances, and often have complex needs requiring high levels of support immediately upon return.
One of the main barriers we have identified for returning emigrants who are in vulnerable situations is the issue of access to social welfare assistance and the Habitual Residence Condition. It is our experience that inconsistencies in the application and assessment of the Habitual Residence Condition for social welfare claims are adversely affecting Irish citizens who have lived abroad, and we outline these issues in detail in our report, 'A Hundred Thousand Welcomes?'.
We recommended that:
(1) Training on the Habitual Residence Condition and its application to returning Irish citizens be made mandatory for Social Protection Deciding Officers,

(2) Figures showing the total number of HRC related refusals overturned on appeal relating to Irish citizens be published on an annual basis by the Social Welfare Appeals Office.
While housing & homelessness are major issues facing many people in Ireland today, there are specific needs for Irish emigrants returning into homelessness. The public health response to the Covid-19 pandemic has shown us a model on how such cases could be supported in emergencies.
Our recommendation to the Committee is to:
(3) Establish a protocol to allow engagement with Local Authorities prior to return, using the Covid-19 self-isolation model to provide a 'buffer' of a period in emergency accommodation for people arriving into homelessness to allow time to engage with Statutory Services.
For people returning to Ireland with non-Irish family members, lengthy visa processing times and delays in 'Foreign Birth Registration' can making planning a return more difficult, at times causing families to be split up for long periods of time. The impact of these delays or potential delays are most immediately obvious in situations of crisis returns, however uncertain processing times can also make planning more difficult.
We asked the Committee to:
(4) Address delays in visa processing times and Foreign Birth Registration.
Whilst the Inter-Departmental Committee on the Irish Abroad offers an opportunity for all relevant Government Departments to contribute to the efforts to support our diaspora (including Irish emigrants who are returning), it does not have the weight or authority of an Oireachtas committee or sub-committee.
Therefore, our final recommendation to the Committee was to:
(5) Establish a dedicated sub-committee of the Joint Committee on Foreign Affairs and Defence to oversee all efforts to support returning Irish emigrants.
We thank Committee members for their interest and questions, and we welcome the opportunity to further contribute to developing solutions to the barriers affecting returning Irish citizens.
For more information, you can read our opening statement and watch a recording of the proceedings.
If you are affected by any of the issues outlined above and you need assistance, please contact us on 01 873 2844 or email migrantproject@crosscare.ie.