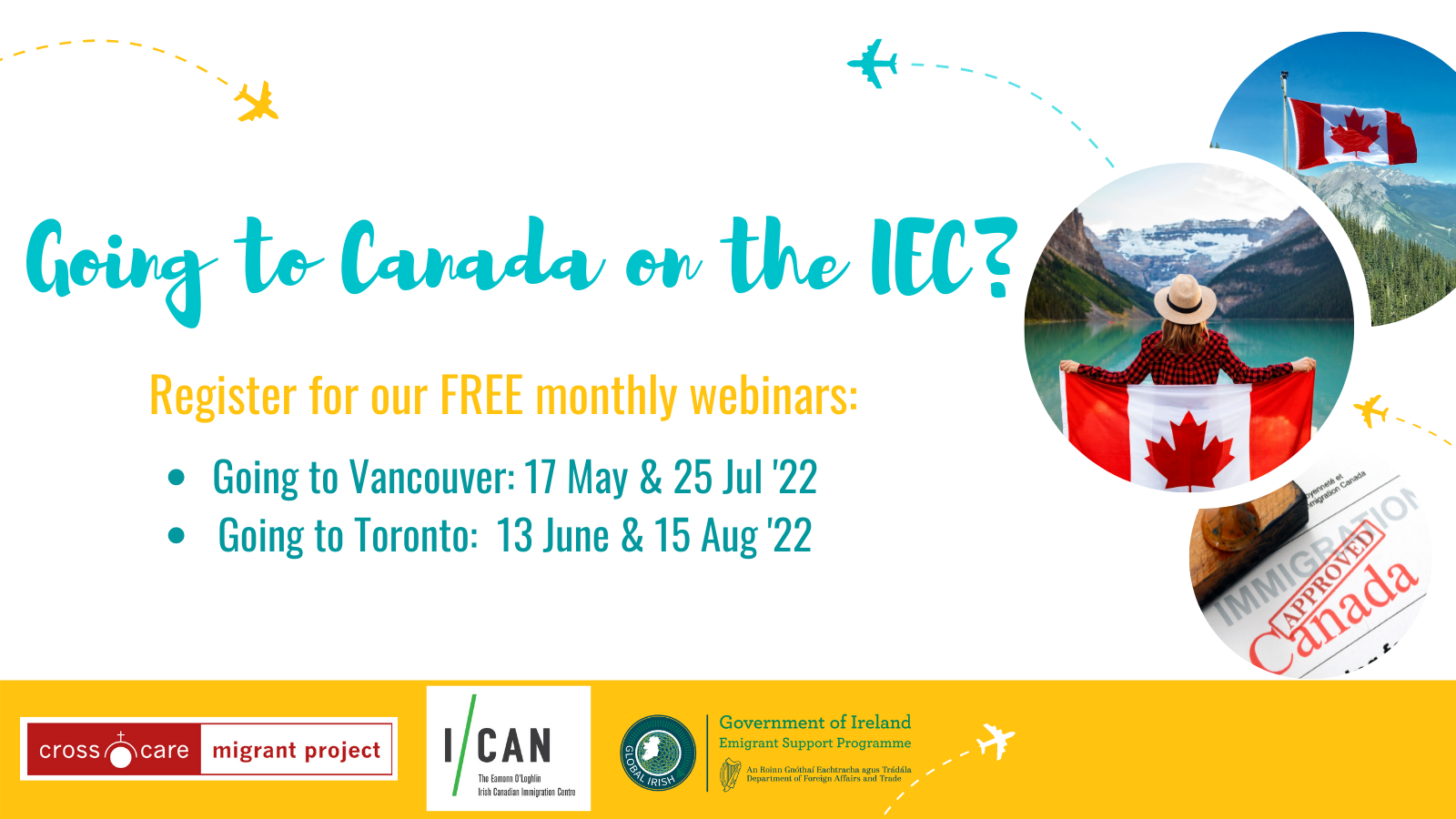 Following the success of our Going to Canada webinars this April, we're delighted to announce that we'll be running another four sessions for Irish people going to Toronto and Vancouver on the International Experience Canada in 2022.
Join us and the Eamonn O'Loghlin Irish Canadian Immigration Centre (I/CAN) for these FREE monthly webinars, and find out what you need to know before you go. We'll help you prepare for your arrival and guide you through how to apply for jobs in Canada, access provincial healthcare, and give you tips to help you make the most of your time in Canada.
Register your interest at the links below:
This free initiative is supported by the Government of Ireland's Emigrant Support Programme.
Missed a session? Don't worry, you can watch a recording of each at the links below:
Webinar 1: Going to Vancouver on the IEC (17 May 2022)