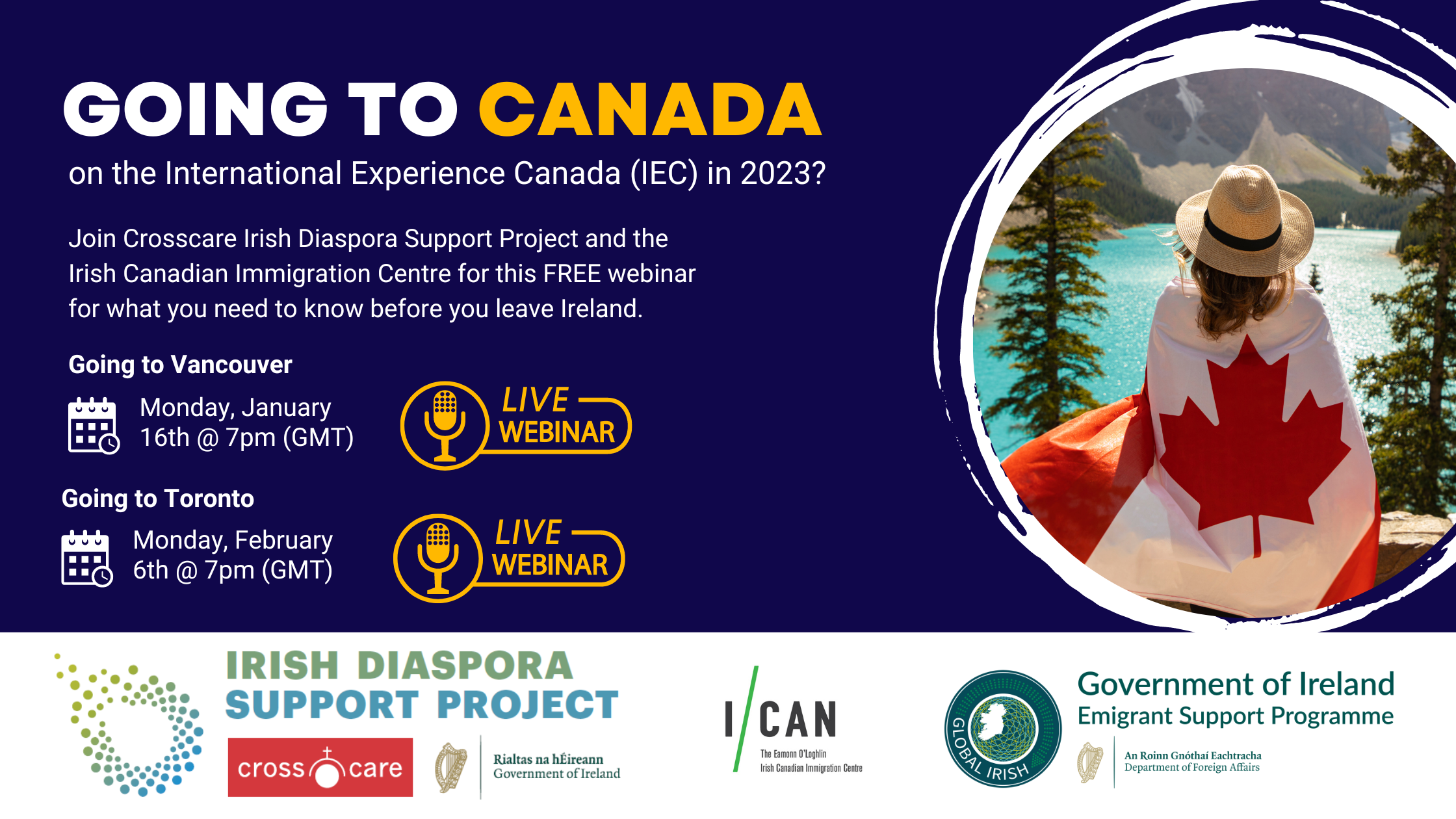 Going to Vancouver or Toronto on the International Experience Canada (IEC) in 2023? Don't miss our upcoming webinars, delivered in partnership with the Irish Canadian Immigration Centre (I/CAN)!
We'll help you prepare for your arrival, tell you what you need to know about your Canadian work permit, and give you useful tips on applying for jobs in Canada. We'll also share information on accessing provincial healthcare in Canada, and details of other supports available to help you make the most of your time abroad.
Register now :
Missed the session? You can watch recordings our new YouTube channel:
This free initiative is supported by the Government of Ireland's Emigrant Support Programme.