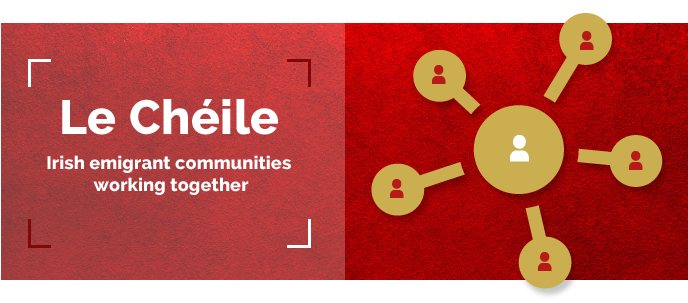 Le Chéile is a newsletter for groups and organisations that provide support to Ireland's diaspora. Featuring innovative ways of responding to common challenges, it aims to promote the sharing of information between groups working for the welfare for Irish emigrants and provides regular updates on our work. Working together we can make a difference for Irish emigrants all over the world.
Sign up here and read all the latest issues below:
If you know of an innovative project or initiative that you think would make a great feature for Le Chéile, contact Sarah at sarahowen@crosscare.ie.