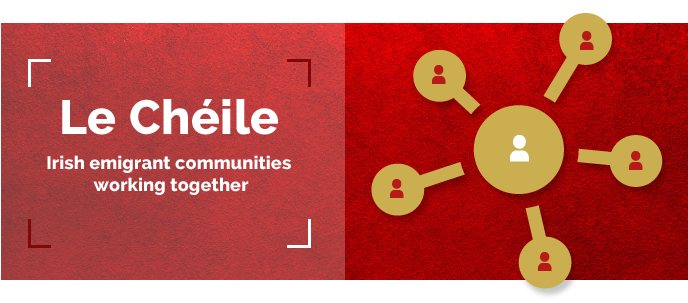 Our Le Chéile newsletter is now retired, making way for exciting updates from our newest initiative: Crosscare Irish Diaspora Support Project. Sign up for our email updates at http://eepurl.com/igKyOD or get in touch with us at irishdiasporasupport@crosscare.ie.
Over a total of 40 issues, between 2016 and 2022, Le Chéile showcased a wealth of initiatives and innovative projects from Ireland's Diaspora groups around the world.
Thank you to all who contributed features and to everyone who subscribed to Le Chéile over the years. You helped make it a success, and we hope you enjoyed reading it as much as we enjoyed putting it together!
Le Chéile was a newsletter for groups and organisations that provide support to Ireland's diaspora. Featuring innovative ways of responding to common challenges, promoted the sharing of information between groups working for the welfare for Irish emigrants and provided regular updates on our work.
Read previous issues below: