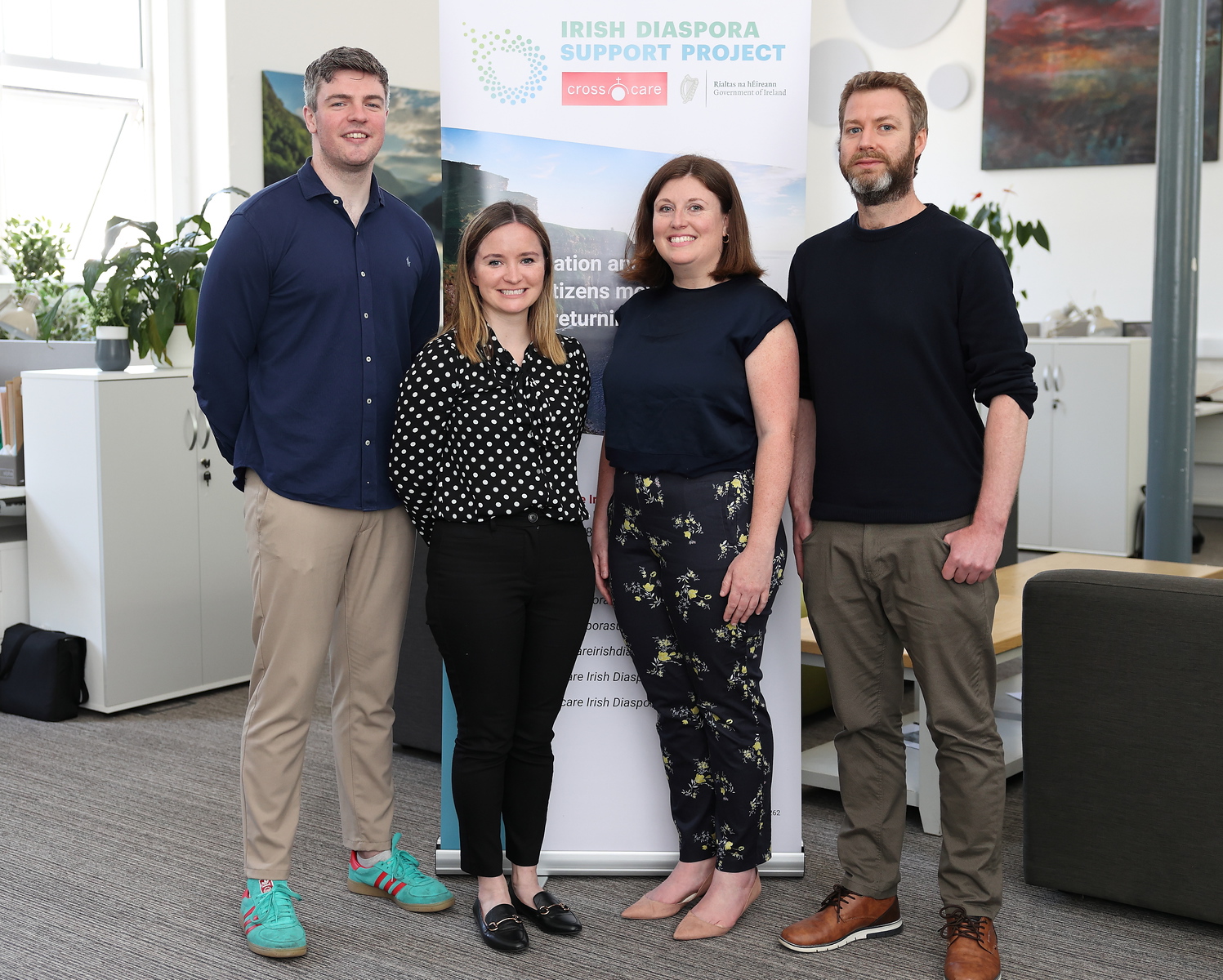 Introducing diasporasupport.ie – your destination for all things Irish emigration and returning to Ireland.
Crosscare Irish Diaspora Support Project is proud to announce the launch of our new website – diasporasupport.ie! Visit this dedicated website for all the latest information on our work supporting Irish citizens moving abroad and returning to Ireland.
With new user-friendly features, resources, and referral functions, diasporasupport.ie was designed with our clients and global Irish partners in mind. We hope that this new website will empower Irish citizens to make informed decisions on emigration and return, no matter what stage they are at in their journey.
Migrantproject.ie will continue to be the home of Crosscare Migrant Project. Be sure to check here for all the latest immigration information or if you are a non-EU citizen in need of immigration-related assistance.
Our sincere thanks to the team at SCS Web for their tireless work constructing the new website. Diasporasupport.ie was made possible thanks to funding from the Government of Ireland's Emigrant Support Programme.
Contact Us
In addition to our new online hub at diasporasupport.ie, you can contact Crosscare Irish Diaspora Support Project via email at irishdiasporasupport@crosscare.ie or via phone at +353(0)1 891 3050. Feel free to drop us a line and let us know your thoughts on the new website!
You can also find us on social media. Follow us on Eventbrite, Facebook, Instagram, LinkedIn, Twitter, and YouTube for all the latest news from Crosscare Irish Diaspora Support Project – be on lookout for some exciting updates in the coming months.